It's all about Yaks, Fruit Bats and Elephants on Saturday August 11th, as BGBs welcome Michelle Robinson to the bookshop. There'll be lots of fun things to make and do while she's there and also she'll be reading you some of her brilliant books.

Including;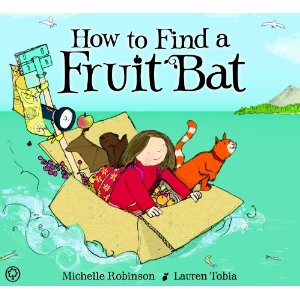 How to Find a Fruit Bat.

Are apples not your thing? Not bonkers about bananas? Not great with grapes? What you need is a fruit bat. Get one of these adorable little creatures and they will eat all your fruit for you. Now, you just have to find a fruit bat of your very own. That should be easy...right?

Beware, this adventure-filled journey into a jungle might just leave you batty for blackberries after all.

and also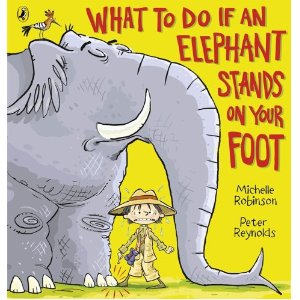 What to Do if an Elephant Stands on Your Foot. 

What would you do if an elephant stood on YOUR foot? Would you wiggle, jiggle, giggle or shout? Well, whatever you do, don't panic! Because you never know who or what else you might disturb in the jungle . . . Uh-oh, lookout! Now you've woken the rhino - quick, turn the page!
Join our safari guide in this funny animal story that will send readers - and our hapless hero - right back to the beginning for more.
It's going to be a whole load of fun (for the kids and the grown ups), so why not go along?
FREE